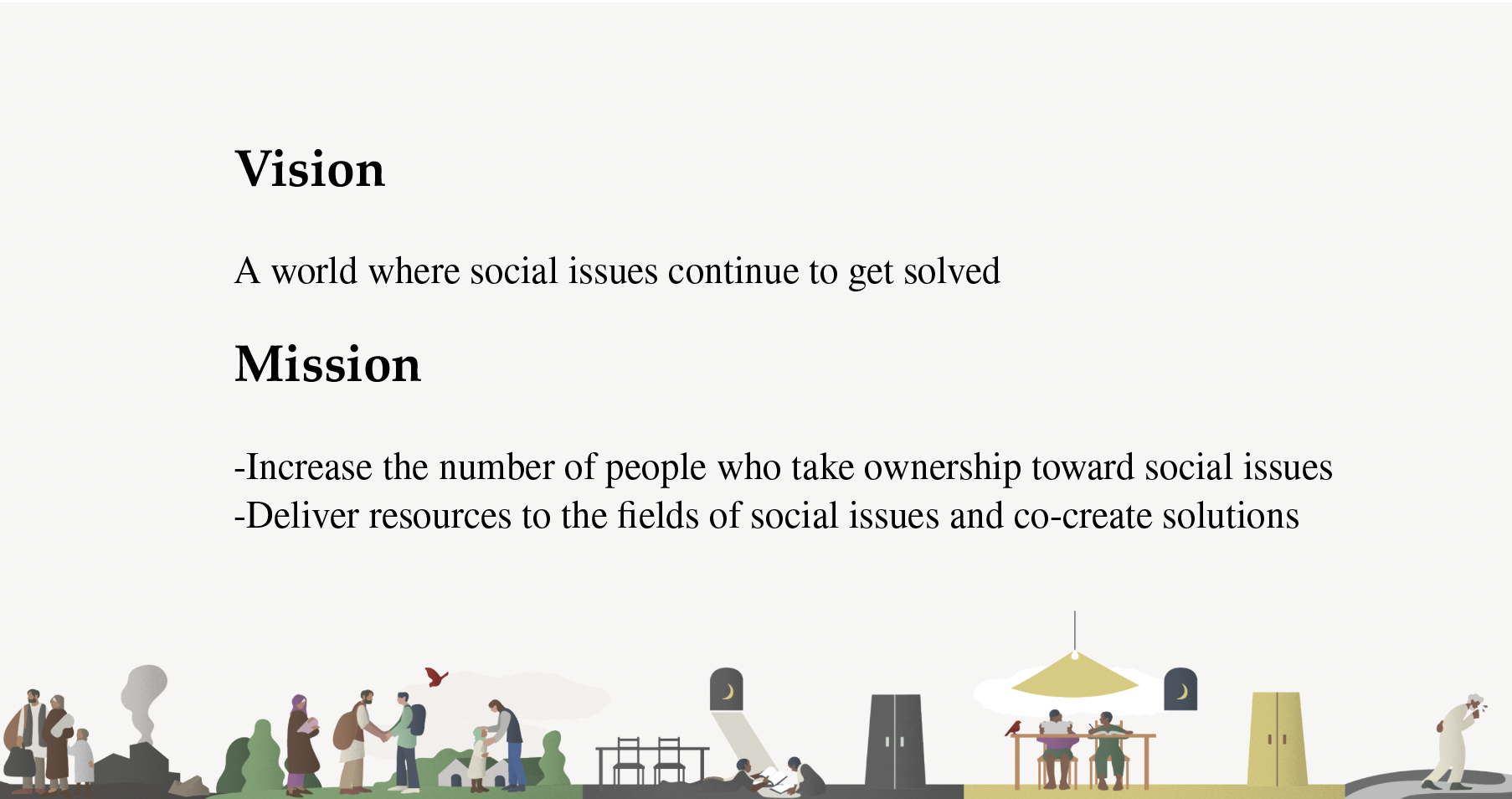 We are pleased to announce our new Vision and Mission on our 10th anniversary.
Here is the specialized website :https://crossfields.jp/10th/en/
In the past ten years, we have faced major changes in our society. Now, our society better understands the concept of SDGs and more companies have been trying to solve social issues with their businesses.
However, we know that there are still few people who take ownership toward social issues and actually take actions.
Given these challenges and to bring change, Cross Fields has renewed its Vision to
"A WORLD WHERE SOCIAL ISSUES CONTINUE TO GET SOLVED"
With this Vision, we will provide not only "Approach to people" like CVP and Field study program but also "Approach to Issues" which pursue to deliver resources to the fields of social issues and co-create solutions.
We hope to discuss new possibilities with our global partners! Also, we are now planning to hold related event in English. So please look forward to it!