Corporate Volunteering Program
(CVP)
Corporate Volunteering Program (CVP) delegates Japanese corporate employees to NGOs and social enterprises in Asia for 2~12 months as volunteers using their professional skills. To ensure that volunteers can make full contributions, Cross Fields carefully designs each project by matching the skills of each volunteer with the needs of organizations, and providing hands-on and thorough support. CVP aims to contribute to solving social issues using professional skills and expertise, as well as nurture leaders in Japanese corporates.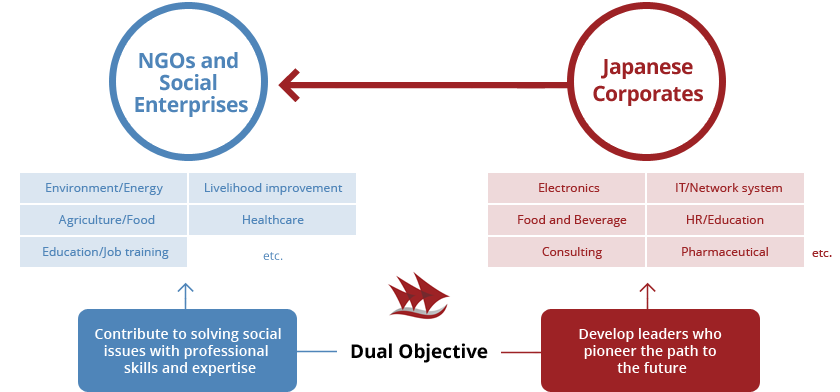 In designing and operating CVP, Cross Fields commits to bringing benefits to both NGOs/Social Enterprises and Japanese corporates. For NGOs/Social Enterprises, CVP aims to leave lasting impact in accelerating their efforts to address social issues using the professional skills and expertise of the volunteers. For Japanese corporates, CVP strives to develop their employees into leaders who will revitalize the companies with their renewed passion towards their work.
CVP in 5 Years
Program Data of 66 Partner Organizations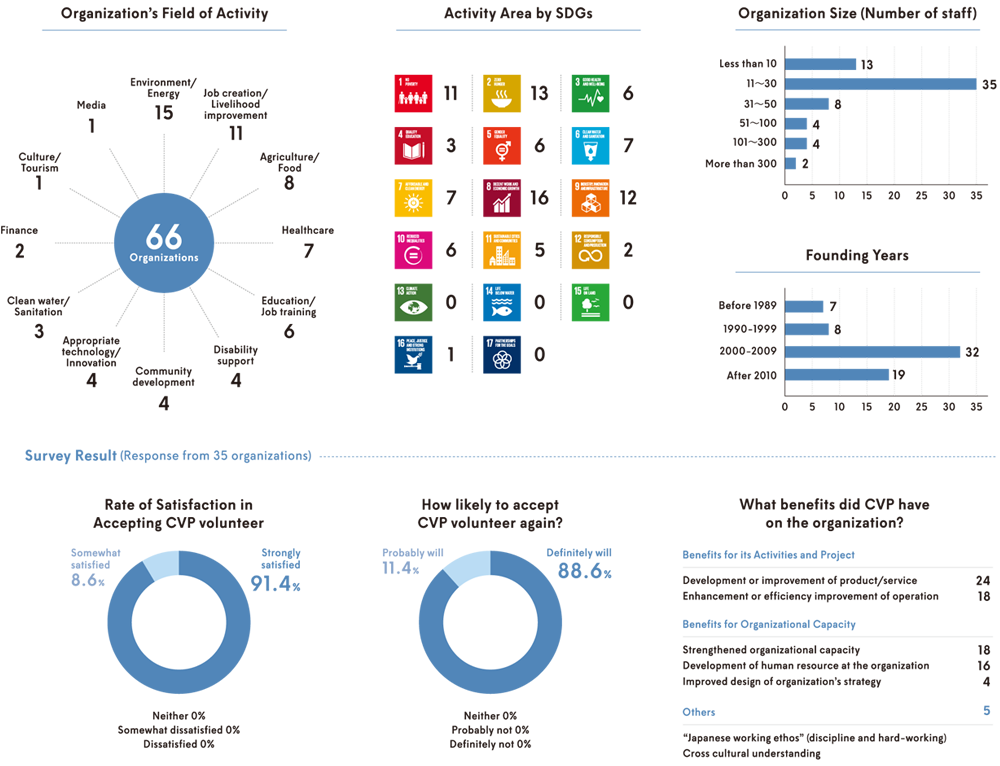 Comment from Partner and Supporting Organization
Program Date of 100 Participants


Comment from Japanese Corporate
Project Report
One Project, One Story
Every project comes with its own unique and memorable story. Through understanding of the reality of social issues and being inspired by passionate leaders of partner organizations who strive to solve them, the volunteers give their fullest with their expertise and different perspectives to create meaningful and sustainable impact. At the same time, through the contribution to the organizations, the volunteers have new discoveries about leadership and renewed aspirations for their work. Upon their return to Japan, they have the commitment to make a difference in their corporates to create value for the society.

Since 2014, CVP has expanded its field to Japan and its social issues, such as depopulation, aging society and earthquake disaster reconstruction.
Report

Reducing production cost in Vietnam

| | | |
| --- | --- | --- |
| | × | |

Report

Designing an adaptable IT System in India

| | | |
| --- | --- | --- |
| | × | |

Report

Other Reports
Our Partners
NGOs and Social Enterprises Partners
To become Partner Organization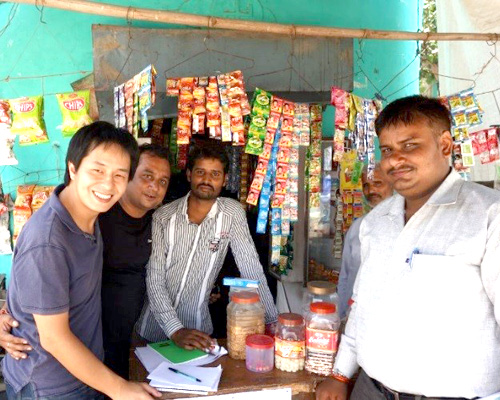 Interested in hosting our CVP volunteers at your organization? Here are the benefits, overview of process and requirements.