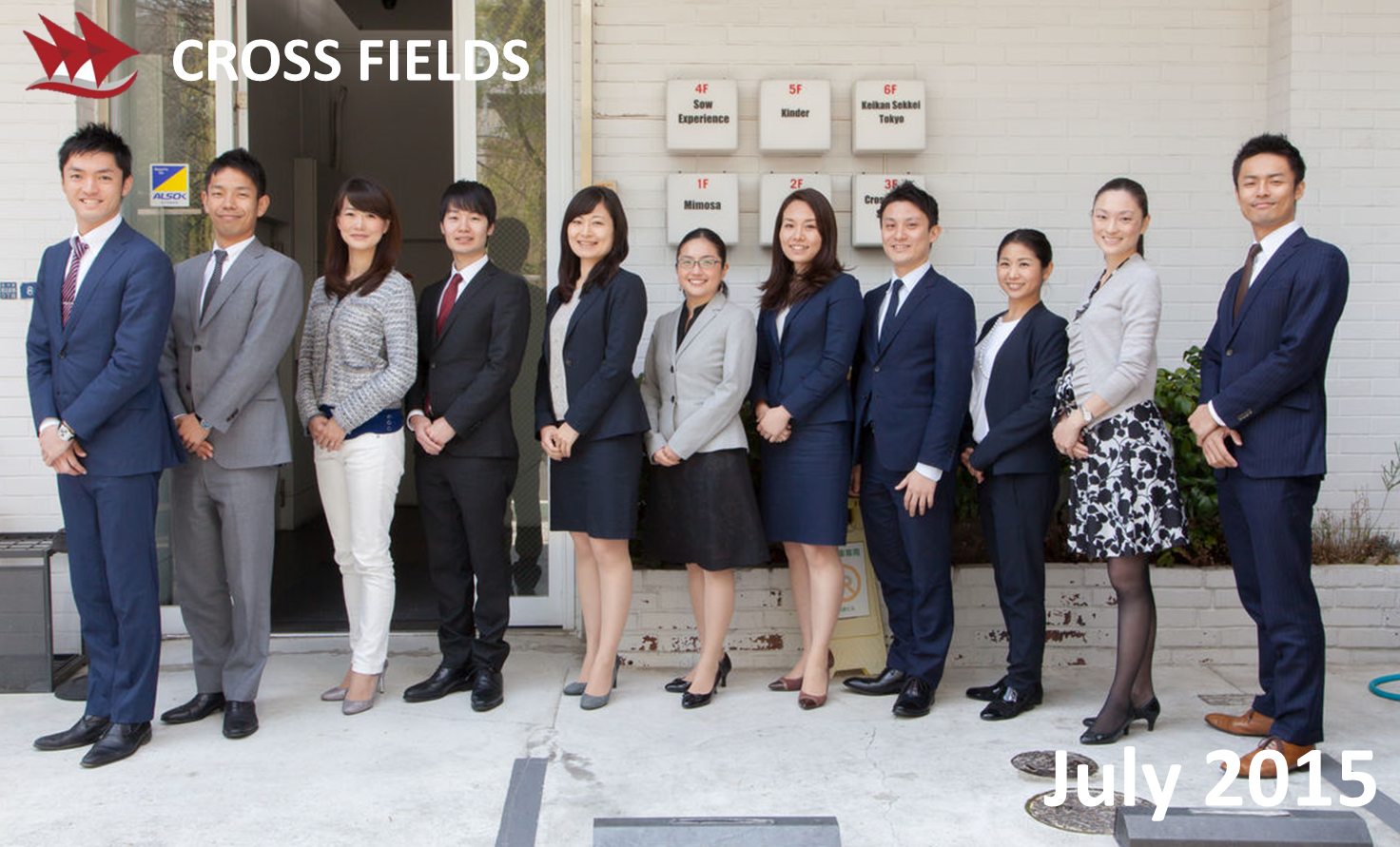 On May 3rd, we celebrated the fourth anniversary of Cross Fields' foundation. We provide International Corporate Volunteering Program to place Japanese corporate volunteers at not-for-profit organizations and social enterprises in Asia. We sincerely appreciate for your kind support and cooperation.
In this volume of our newsletter, we would like to summarize our organization's progress since its establishment and one story of collaboration between a social enterprise which operates cafes in Vietnam and a volunteer who contributed to their human resource management.


Our four-year journey from 2011 to 2014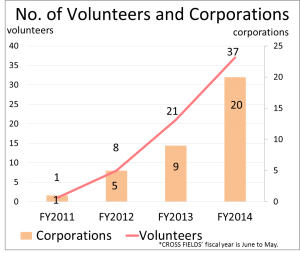 For the past four years, we have placed 67 volunteers from 20 Japanese corporations to a wide range of NGOs and social enterprises in 8 Asian countries in total. The number of volunteers per year was increased from 1 to 37 between 2011 and 2014. Also, the accumulated number of corporations which introduced Corporate Volunteering Program has risen from 1 to 20.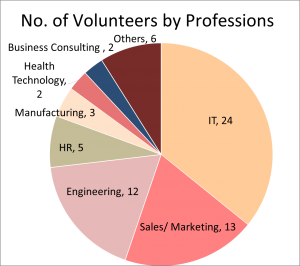 In accordance with the larger number of corporations we partnered with, the composition of sectors has diversified including electronics, IT/network system, publication, management consulting, food & beverage, automobile, healthcare and so on. In addition, as the diagram indicates, the range of volunteers' professions has become wider, which enabled us to serve more organizations having various needs.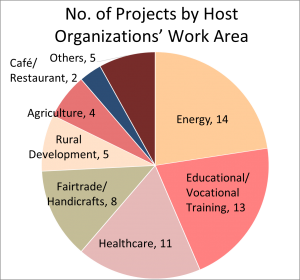 As shown in the next diagram, we have partnered with about 50 host organizations in diverse fields, all of which are strongly committed to create social impact. We also have expanded countries of host organizations to Indonesia, India, Vietnam, Cambodia, Laos, Philippines, Singapore and Japan. As we have entered our fifth year, Cross Fields will continue to move forward to work in more countries with more organizations to realize greater social impact that is to be generated from cross-sector collaboration.



Story
Joma Bakery Cafe in Vietnam × Panasonic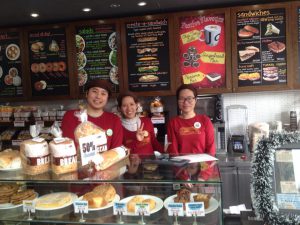 "Joma Bakery Cafe" hosted a Japanese volunteer from Panasonic for three months in 2014 and succeeded in activating the organization. "Joma Bakery Cafe" is a Canadian cafe in Hanoi, which donates 2% of every sale to charitable organizations and provides job training for disadvantaged people. Shigeki Aoki, aged 31 who had 5-year-experience in human resource department in Panasonic, worked at Joma Bakery Cafe to tackle their challenges. At that time, the cafe's mission was not shared deeply among its members and staffs were not active enough to improve their job by themselves. They also had difficulty to conduct effective promotional activities to increase customers.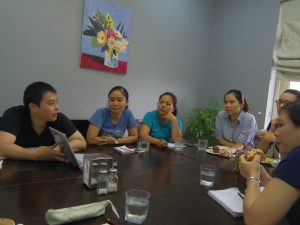 During three months, Shigeki modified personnel evaluation systems and tried various approaches to change the staffs' and managers' mindsets. He introduced a morning meeting at the cafe to encourage staffs to think and share their ideas about its mission and promotional activities. For cafe managers, he supported them to plan and propose marketing strategies at an all-staff meeting. As a result, cafe managers came to analyze their situation and design promotional activities by themselves.
Not only his professional background, but also his proactive attitudes had a great impact on the cafe. For instance, he directly made a product proposal to the cafe's founder and created connections between the cafe and Panasonic in Hanoi as well as a travel agency to cultivate potential customers. Mrs. Trang, Country Manager Vietnam at Joma Bakery Cafe, addressed that staff members started to consider the cafe's future and exchange ideas openly as they saw the volunteer passionately do so. By working together, it seems both Joma Bakery Cafe's members and Shigeki learned from this experience that what are essential for the organization's development are members' strong commitment, sense of responsibility for the organization's future and proactive attitude to try new ideas.